One of my first liveries was based on a winning design I submitted in an Auto-Express Magazine Toyota BTCC competition in the UK.
Toyota GB were releasing their new Carina E to the public, which would also race in the golden era of Super-Touring in the British Touring Car Championship. As the car was one of the first Toyota's to be built in the UK, my competition entry featured the Union Flag colors, asymmetrically across the car. I was fortunate to win the competition and my developed design was adjusted a little with curves prior to the 1993 BTCC season.
Fast forward a few months to July 1993 and the cars made front page news around the world following the British GP Support race at Silverstone for all the wrong reasons!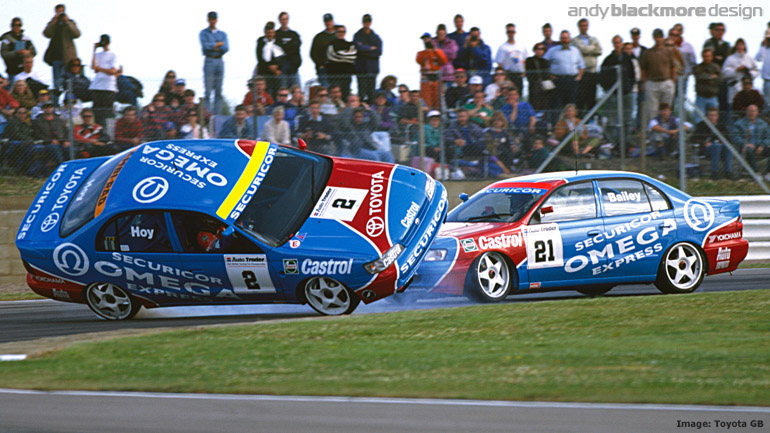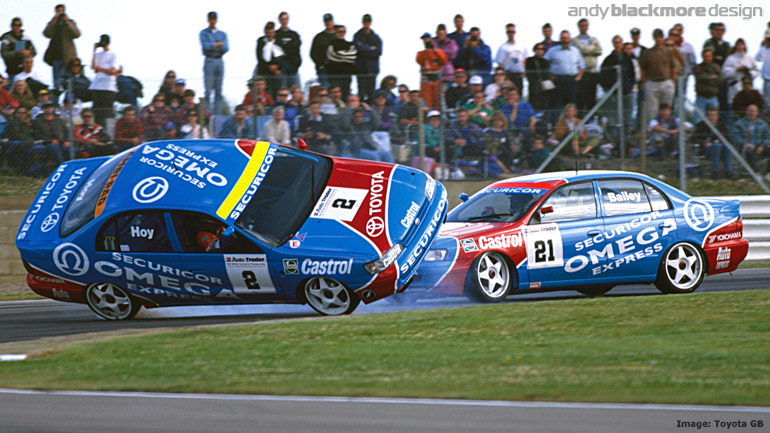 Julian Baliey had gone for a gap, which really was never there in the then-new Woodcote Complex and tapped team mate Will Hoy. Unfortunately it was enough to tip the car over, right in front of the cameras….and the BRDC clubhouse.
The two BRDC drivers were suitably embarrassed. The following race the team added ' The car upside down is a Toyota' on the underside of the racecar!