HPA Motorsports Inc. are a local VAG Specialist and are well known for their Volkswagen builds. They have previously won SEMA Sony Gran Turismo awards and the first people to bring the original VW Golf R32 and now the Scirocco to North America.
This year, they decided to enter the Pirelli World Challenge in the TC (touring) class. They only had a couple of months to get everything ready, built up, organise and structure a race team.
Quite a tall order….oh and the also had to find someone to do design their team identity, if only there was someone less than 1km away….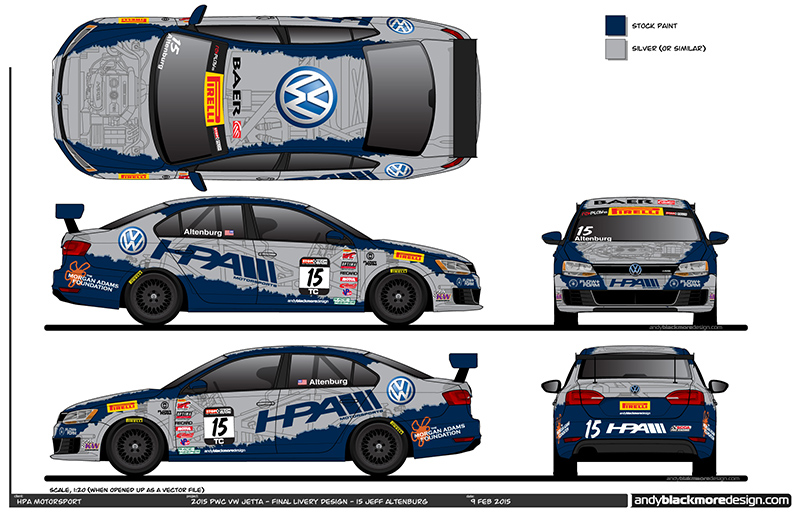 As a build and parts business, the idea from the outset was to show-off these parts with a cut-away graphic. Combined with a ripped graphic, pulled from their Corporate Identity, I'm very proud of this one and it was enjoyable to be so hands on. Expertly wrapped by 37inc.ca
Also designed much of their team gear including race-suits and pit crew shirts. Continue Reading