As birthday boy Paul McCartney once sung, 'It was 20 years ago today…' McLaren won Le Mans overall on their debut with a production based car, albeit a very special one
I was very fortunate to have been working at McLaren at the time and through, my employment,  previous employer (Grand Prix Design – the design arm of 3001 International) and freelance commissions, I designed the majority of the McLaren F1 GTR liveries.
The easiest and quickest design is arguably one of the most well known….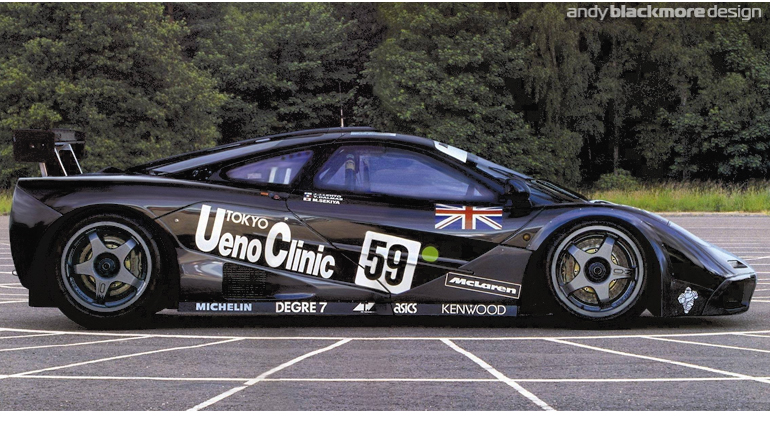 The Ueno Clinic sponsored McLaren F1 GTR was born very late on. By the time the deal was done we had 1-2 days to organise everything including livery and race uniforms. Ueno Clinic didn't have much of a corporate identity, but preferred to be on Black or White, so we simply went with that.
The car used the 'McLaren Transporter Grey' which at the time had become a TAG McLaren Group signature colour as well as on the race transporters. The lower section was going to be a dark Silver, but Ron suggested we used the Grey from the bumpers of his McLaren SL at the time and that provided a nice subtle contrast on the lower section. Time was so tight, patches had to be sown on the drivers (white) and mechanics (black) overalls.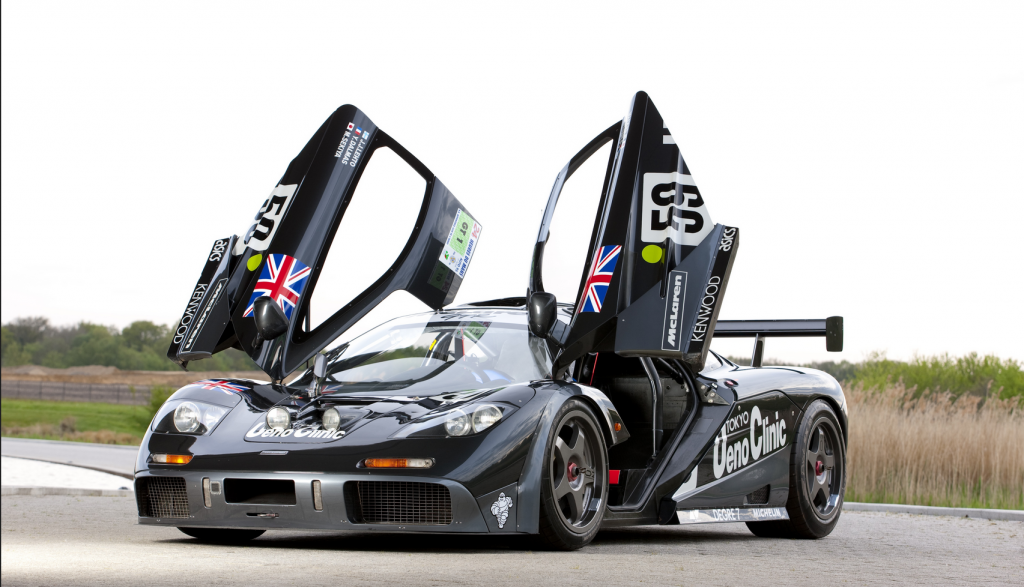 The rest is history…..
You can read more on the design process of the McLaren F1 GTR liveries here. I will be updating this page next month and also releasing a wallpaper (free) download of all my McLaren designs.
McLaren have released an awesome series of interviews with key figures of the Le Mans project which you can view here.