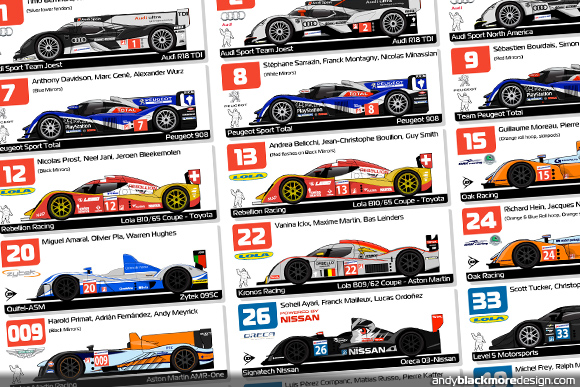 Mentioned in countless magazines, seen on Pit Stands and Pit Garages at Le Mans and promoted on Radio Le Mans, Speed TV and Eurosport, the Nissan Sportscar Le Mans 24 Hour Spotter Guide broke download recored ahead of final qualifying earlier this month.
As we go to press, we have over 65,000 unique downloads and expect this to rise during the course of the year and people download the guides for posterity.
Thanks to everyone who download the guide and every site and individual who took the time to promote the guide.
Sponsorship of the 2012 Guide is available. Please contact Andy directly