The 2014 edition of the SEMA Show in Las Vegas was a very special one for me. The SEMA show is the largest aftermarket automtive show in the world and one of the largest shows of any kind in North America. This trade only event attracts hundred of thousands of trade visitors and thousands of cars.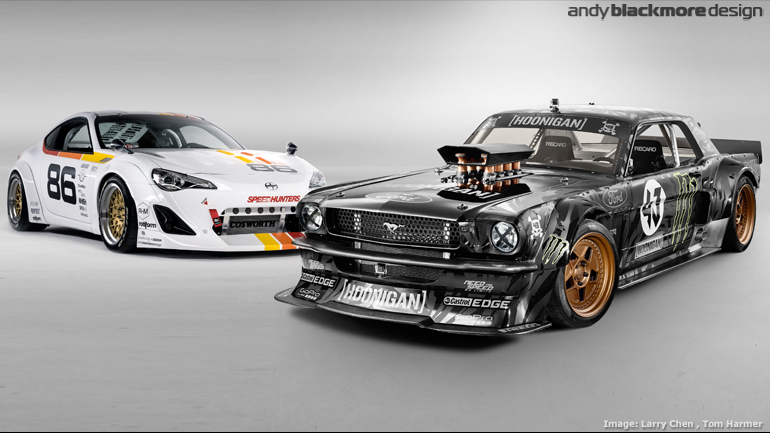 This year, I had ten designs at the show including thee builds and eight debuts. It was amazing to see all the vehicles made even better with my design for the Scion Tuner Challenge, the 'Speedhunters Maximum Attack Scion FR-S' winning the competition and the debut of the Ken Block 1965 Mustang 'Hoonicorn RTR 'which I styled.  I hope the variety of designs from the Hoonicorn through to the all new global livery for Maxxis shows the diversity of design which I can create.
More on each vehicle below.
SPEEDHUNTERS 'Maximum Attack' Scion FR-S – Winner, 2014 Scion Tuner Challenge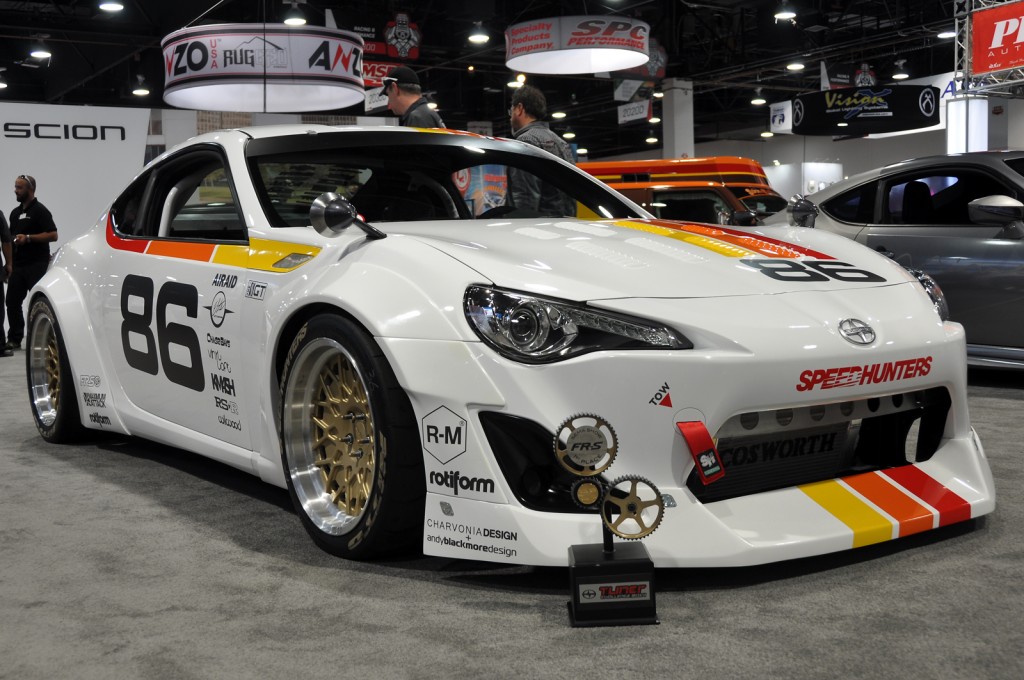 This build was designed as a Track day racer, influenced by the early days of IMSA and Japanese Manufacturers entering American racing in the 70's and 80's.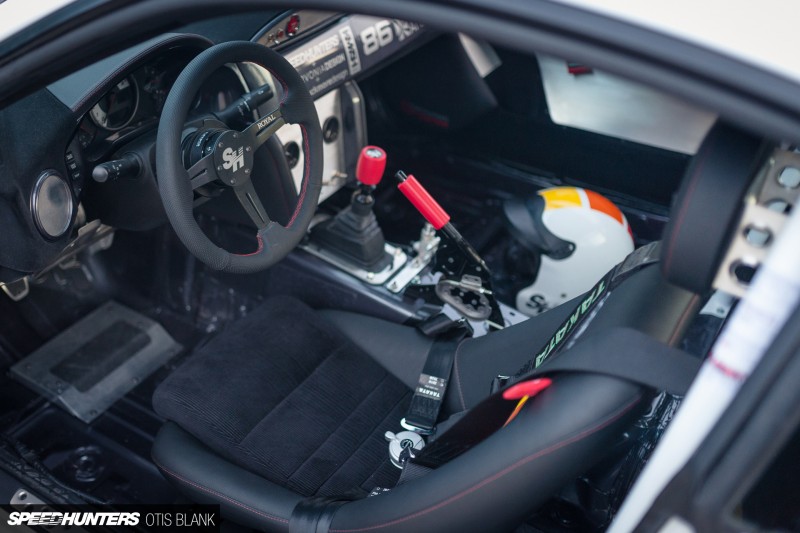 Built by Keith Charvonia, for the Scion Tuner Challenge, the car had already received significant praise prior to the show. I believe the detailing and the clear vision of the design helped us to win the competition. If it was on the car, it had to have a purpose.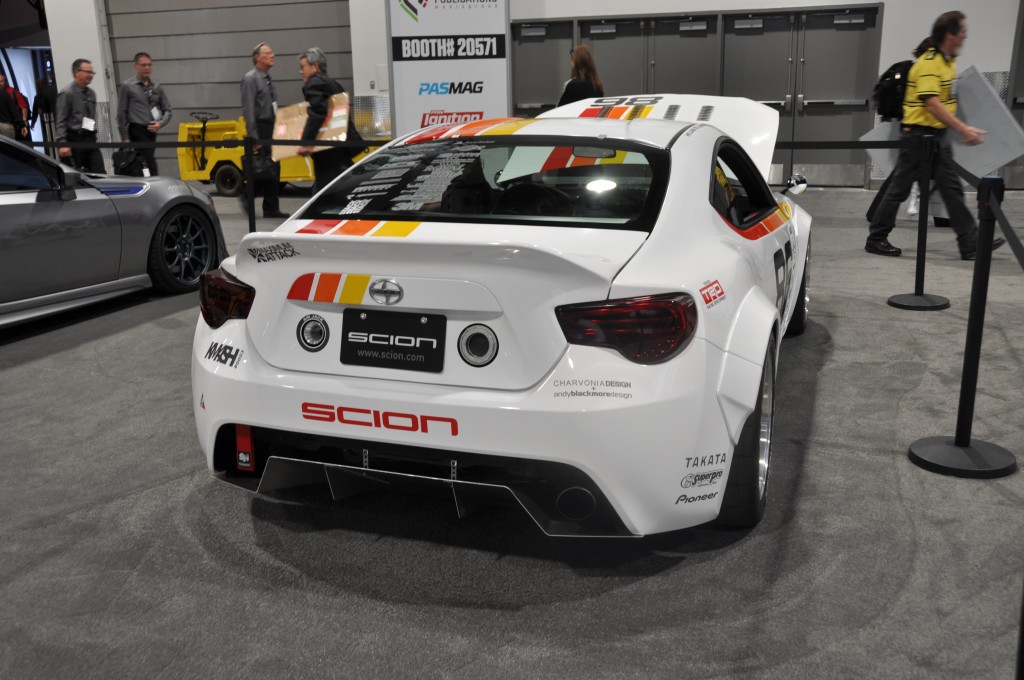 You can read more about the design and research process here.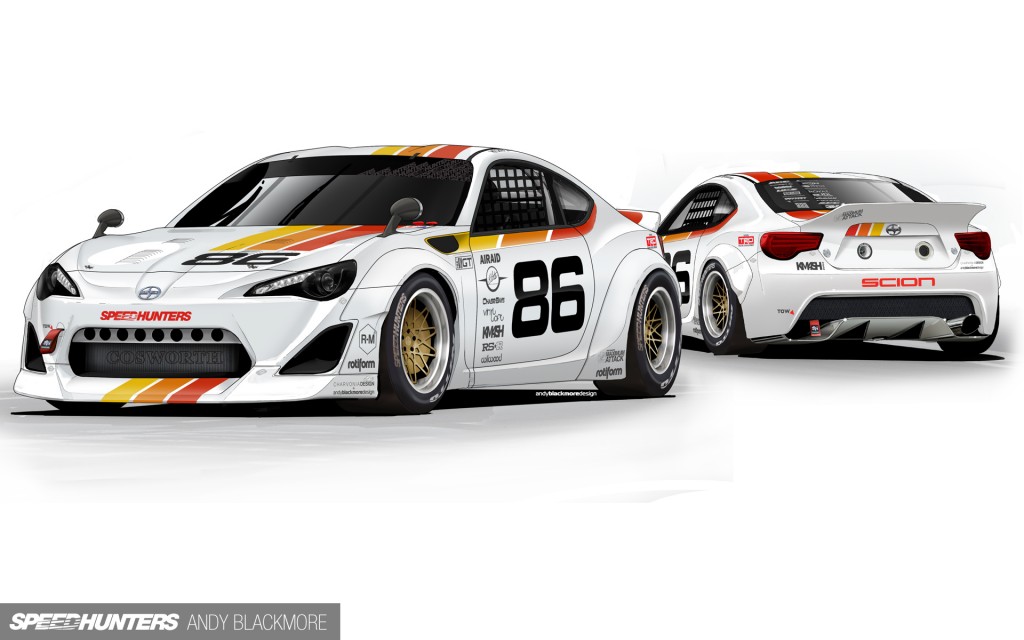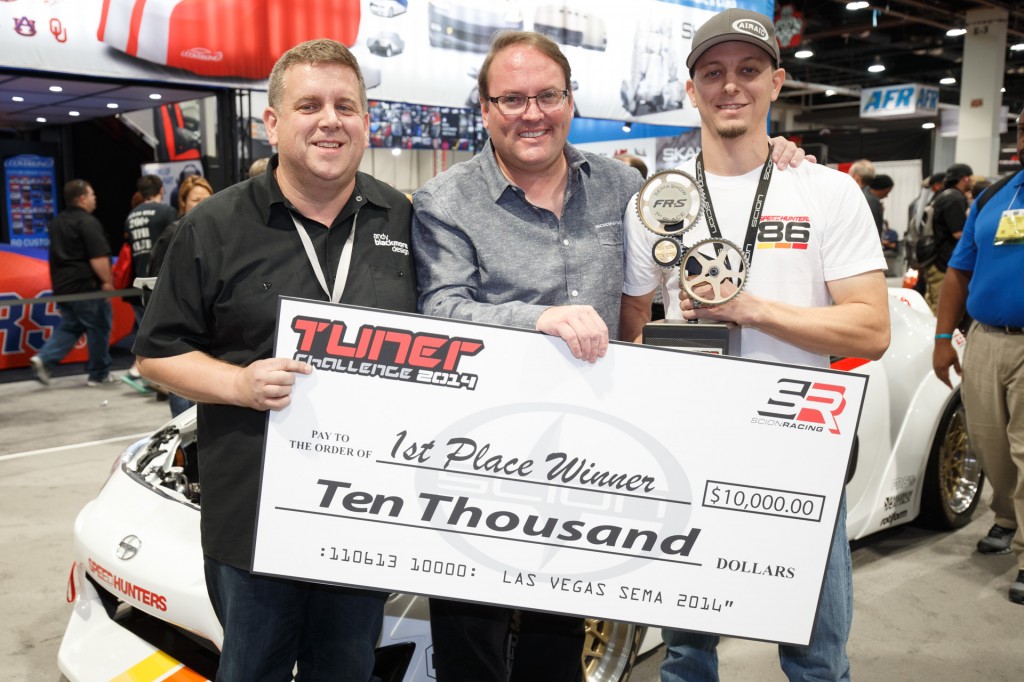 Ken Block's Ford Mustang 'Hoonicorrn' RTR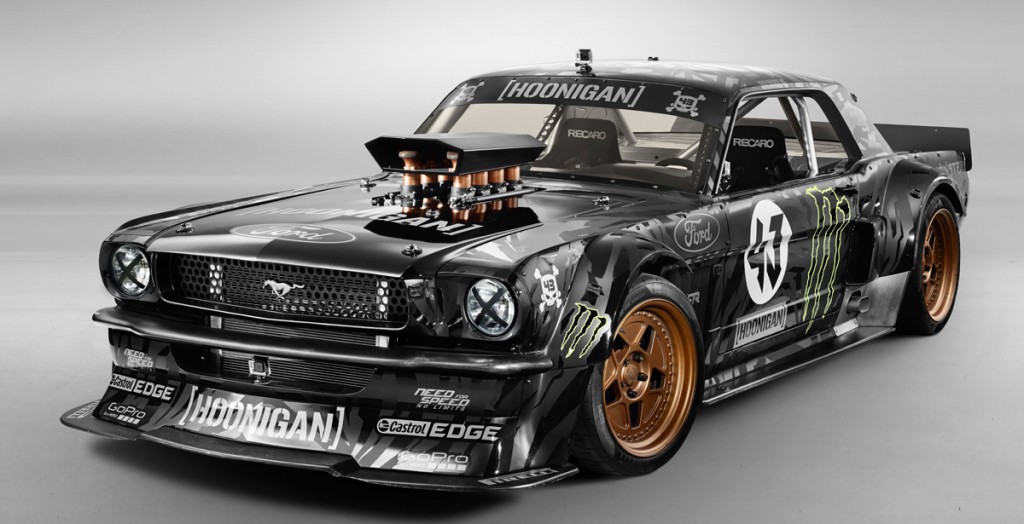 I worked on the vehicle styling for this 800bhp 4wd 1965 Mustang back in 2013 for Vaughn Gittin Jr and his RTR brand. This project was very about delivering a concept to the team and they would then run with it.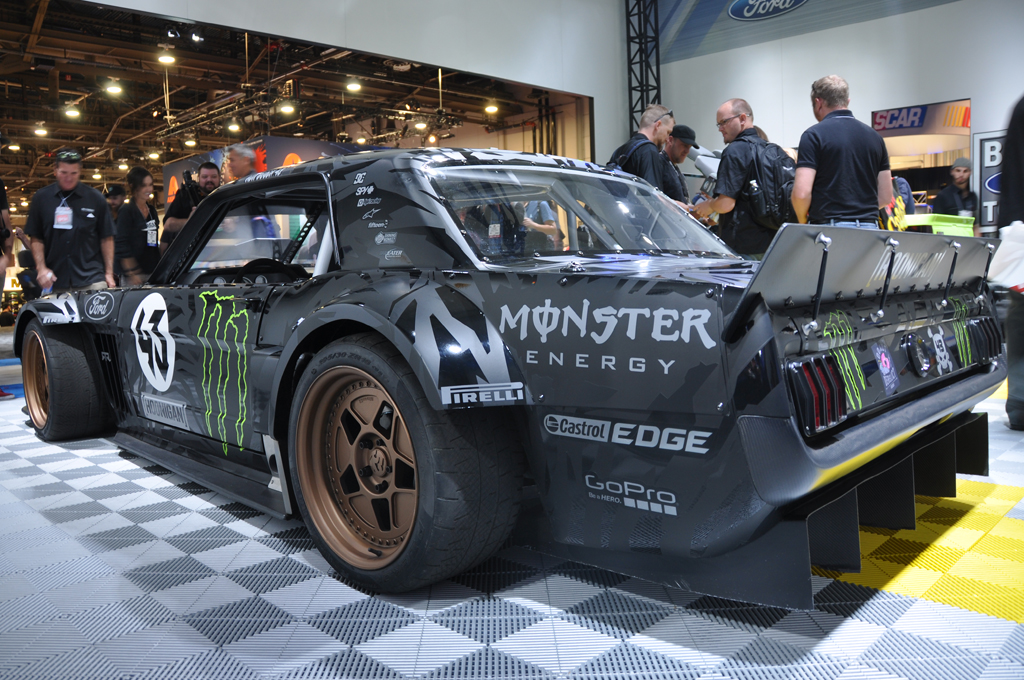 I'm really pleased how it came out. I'll do a full feature on this car in the coming weeks once Gymkhana 7 has been released to the public.
Tyler McQuarrie GoPro 2015 Chevrolet Tahoe Camera Car Unit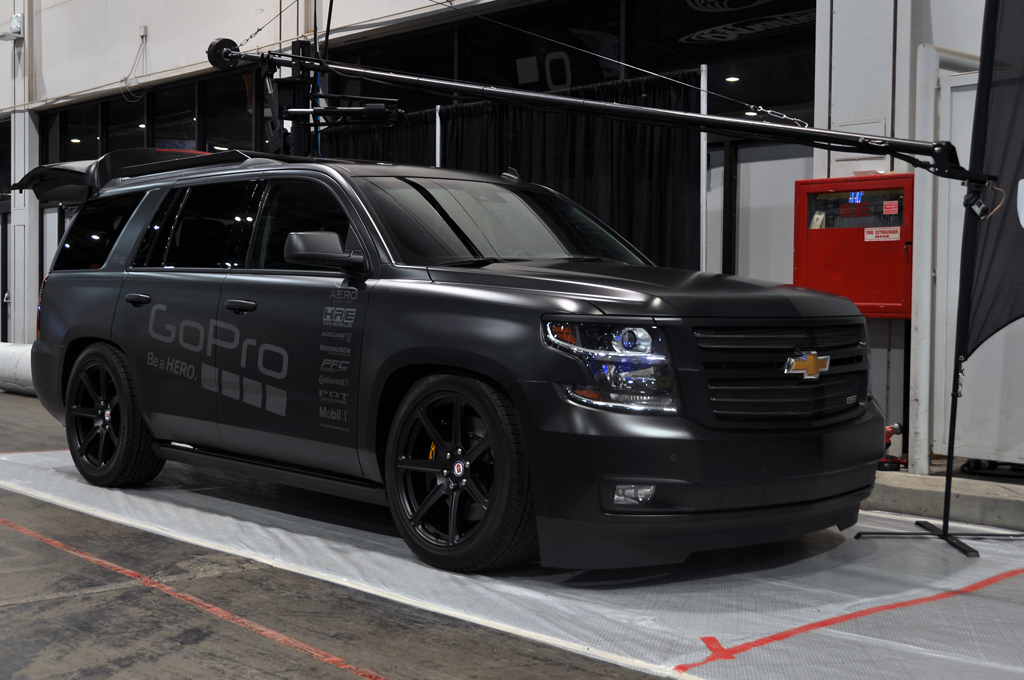 One of the only Tahoes at the show, Long-time client, Tyler McQuarrie has built this cool supercharged GoPro Camera Chase car, complete with specially commissioned 20 inch HRE wheels and a full edit suit at the rear.
Maxxis Tire Global Livery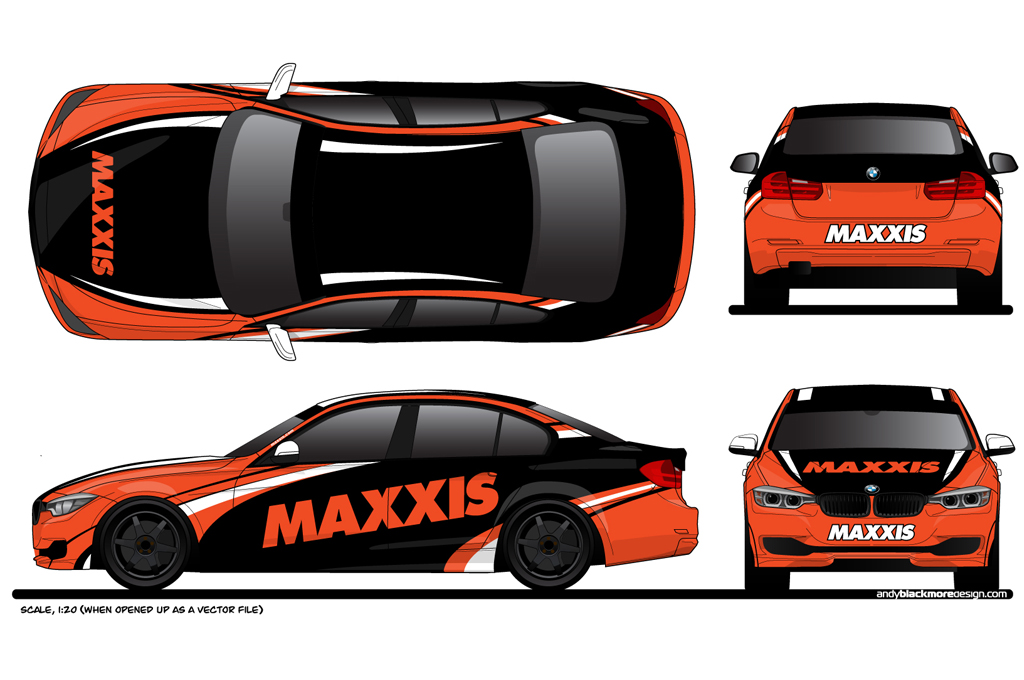 I was recently commissioned to design a Global livery for Maxxis Tires. This is a livery which would need to work across multiple platforms and series. Along the lines of a Red Bull, Monster or Falken livery.
The makings of most iconic livery is a well resolved standard design which is replicated on multiple cars, often over a number of years. The Marlboro, Martini, Gulf or JPS liveries did not become iconic overnight.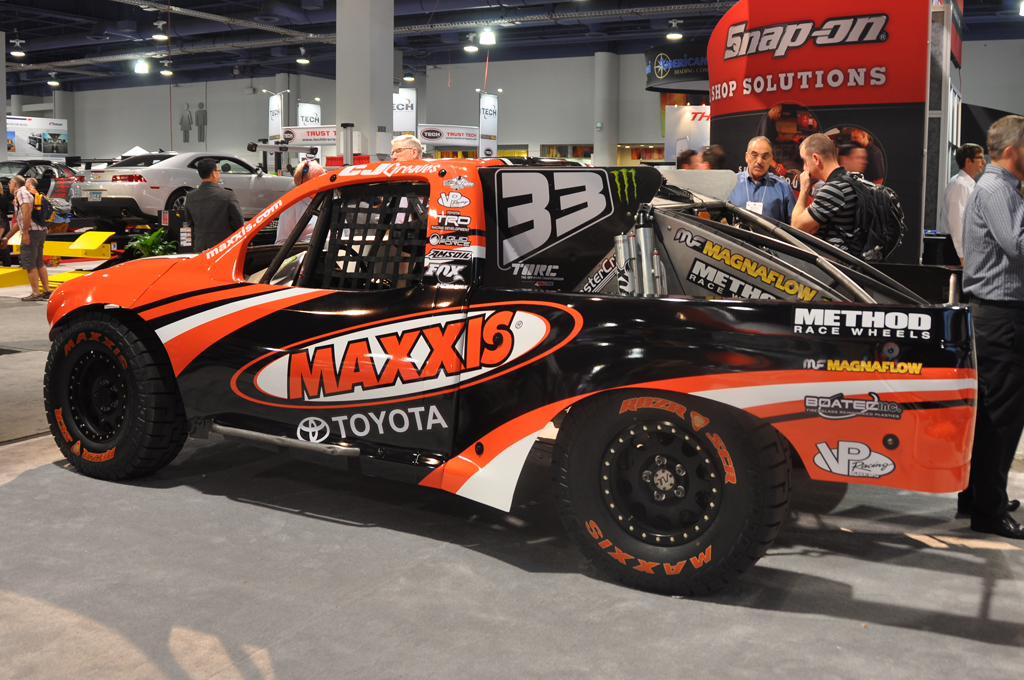 So, the plan is to develop this livery and use it where possible across all vehicles as per this Lucas Oils Pro2 Truck (note Maxxis truck tires have their logo in an oval)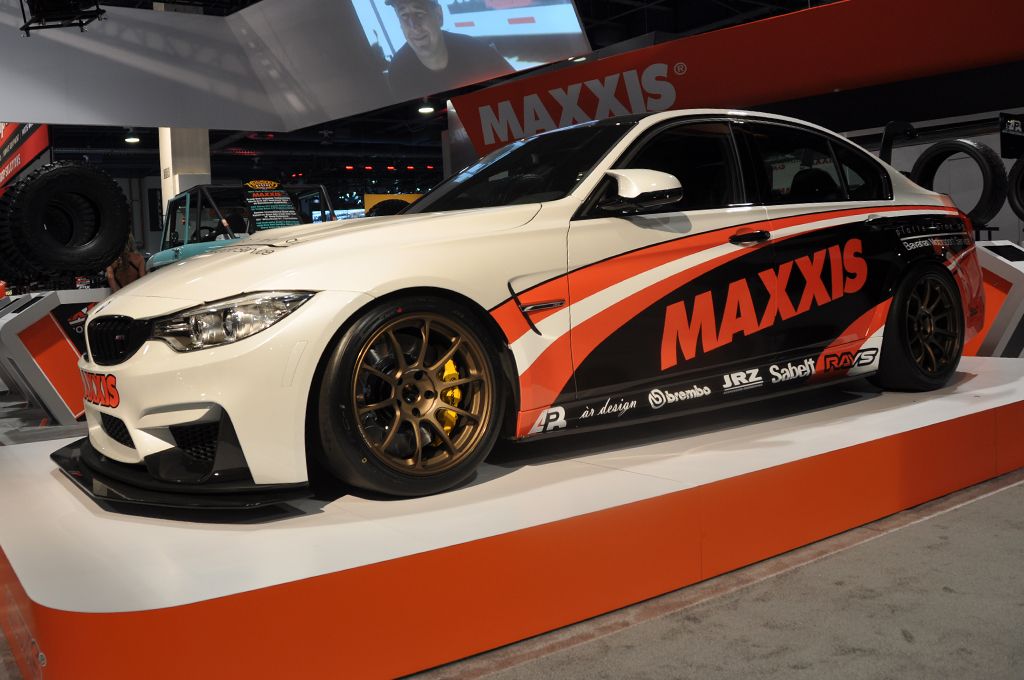 We also need to design this to work for part sponsorship as per Maxxis' second vehicle at the show, this BMW F30 M3 Sedan. The livery is still being developed and will also have a full corporate identity manual to show how its used across different vehicles.
Ford Racing School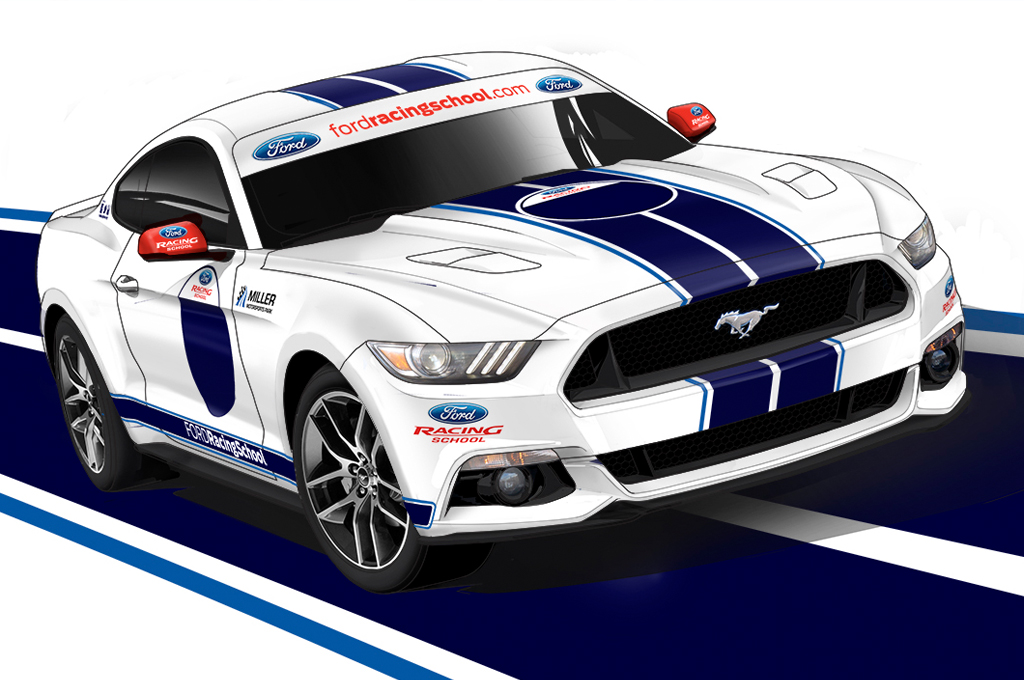 I was commissioned by the school at Miller Motorsports Park in Utah to produce a new livery for their fleet of 2015 Mustangs and an updated to their 2012/3 Ford Mustang Boss 302 FRS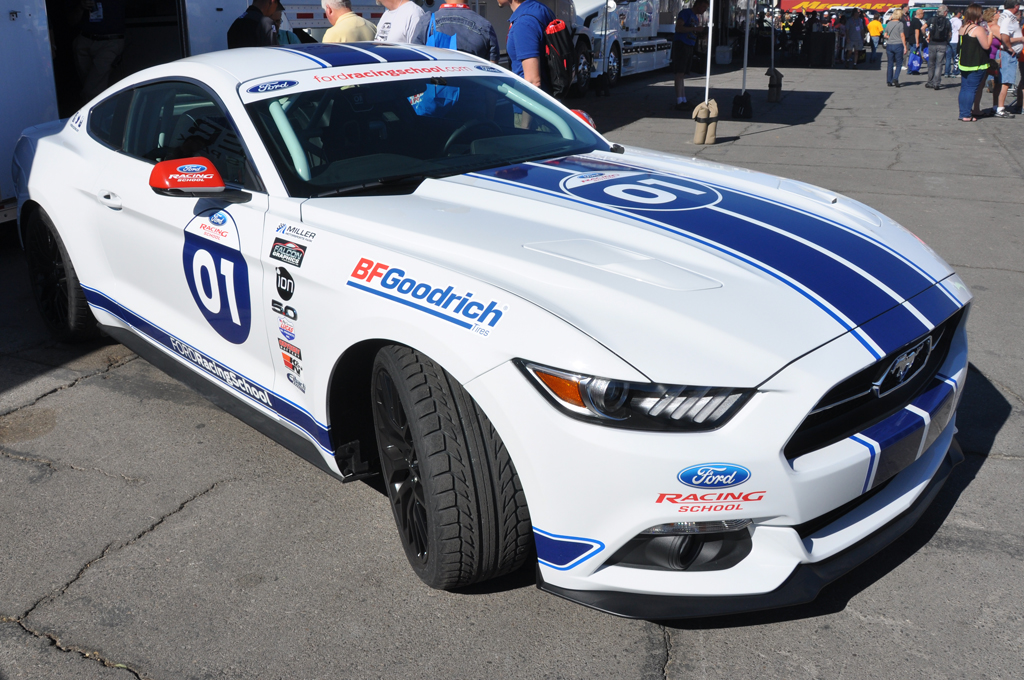 The original commission came after my concept for a Ford Mustang GTD was shown on Road and Track and the school wanted a render in the same style. The design is traditional with the Mustang stripes, but using Ford's brighter blue (as per the EcoBoost liveries) as an accept and incorporating number panels using the Ford font. Space remains for event sponsors on the rear quarter.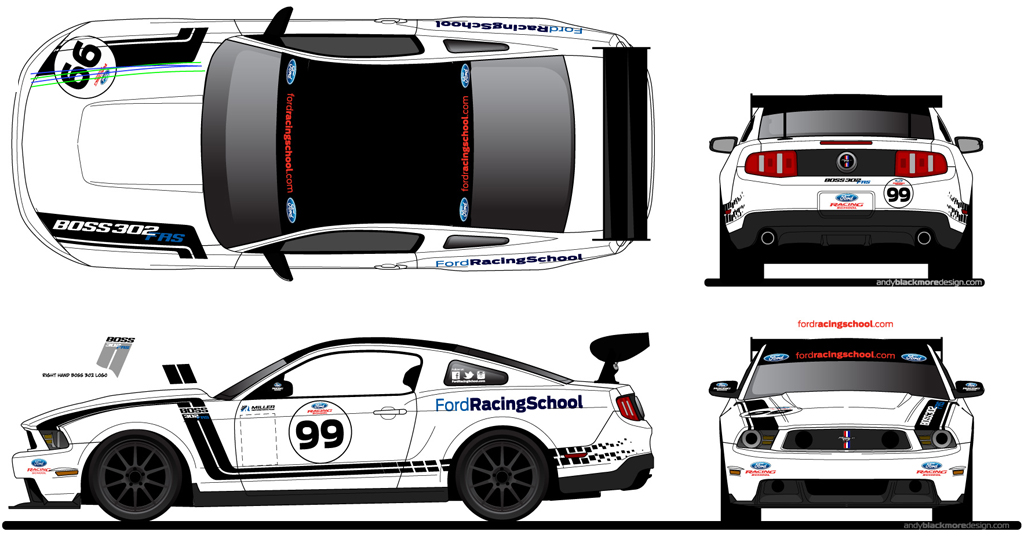 The updated Boss 302 FRS is an updated version of the track day car, enhanced for their needs. The basic livery had to retain the iconic Boss look as it is representing Ford, but we worked on a more dynamic and unique design which works across both 2012 and 2013 front ends.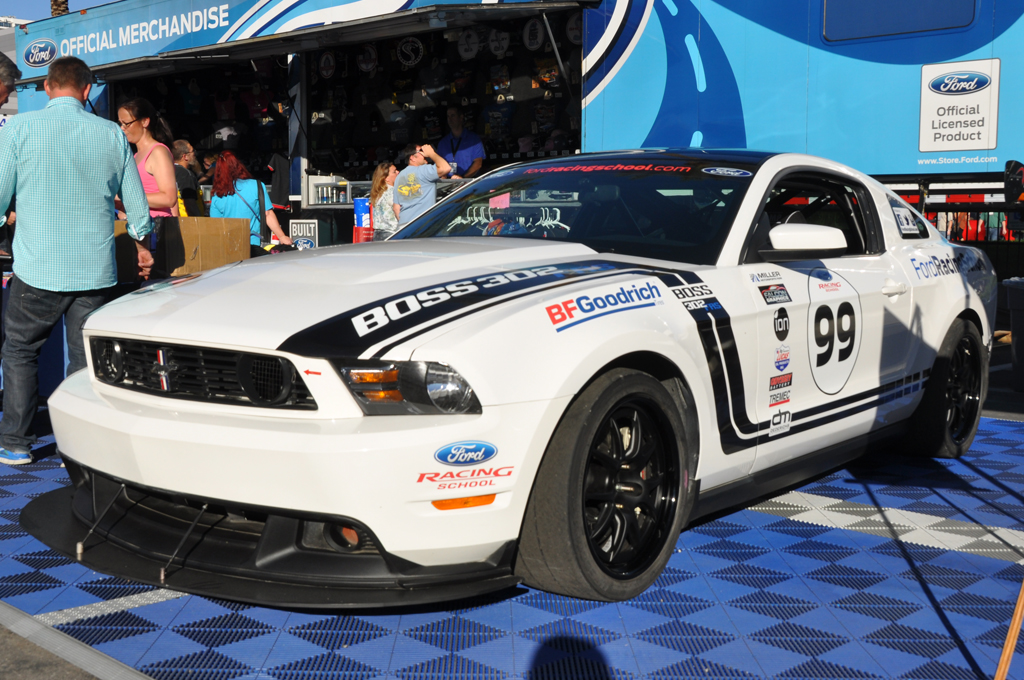 Finally, the new stripes was added to the Ford Flex, a Ford Expedition and their race transporters. Once SEMA is over, layouts will be created for their other vehicles.
JRD Motorsport Mitsubishi Evo 9 Rally Car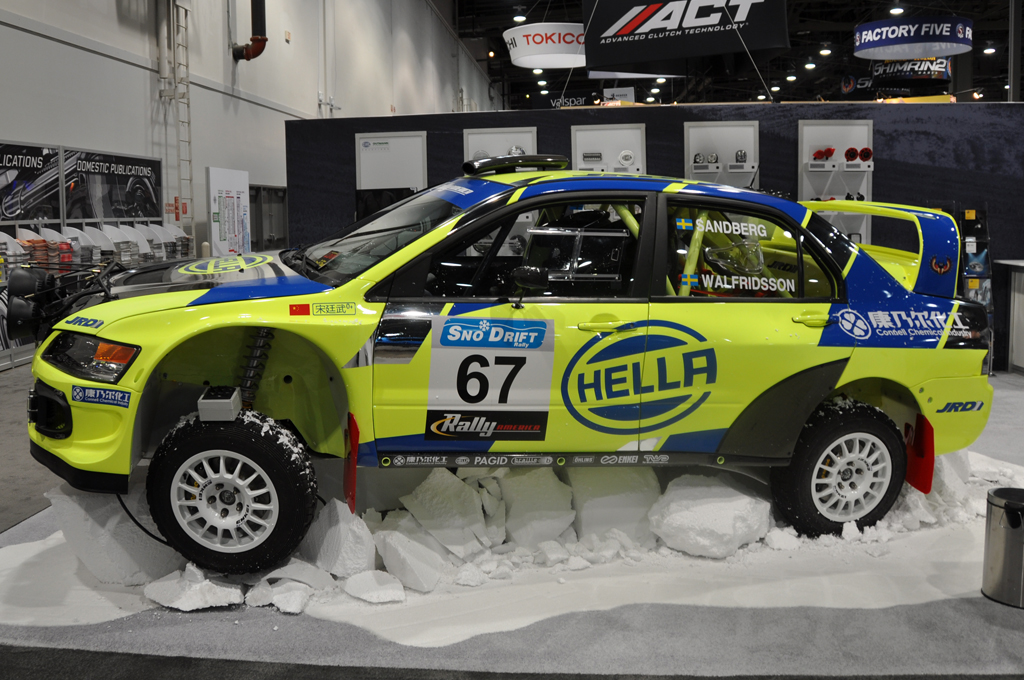 JRD approached me to design a livery for their Evo 9, which at that point was still in very early build. The car owner had specified this striking House of Kolor vibrant Yellow and we had to design a livery around that keeping elements of the Carbon hood and trunk visible. In addition, sponsorship would change after the SEMA show.
The design went through a number of iterations, before signing off on this design. A second car is currently in build and between them will be competing in the Rally America Championship in 2015.
Existing Liveries on show at SEMA.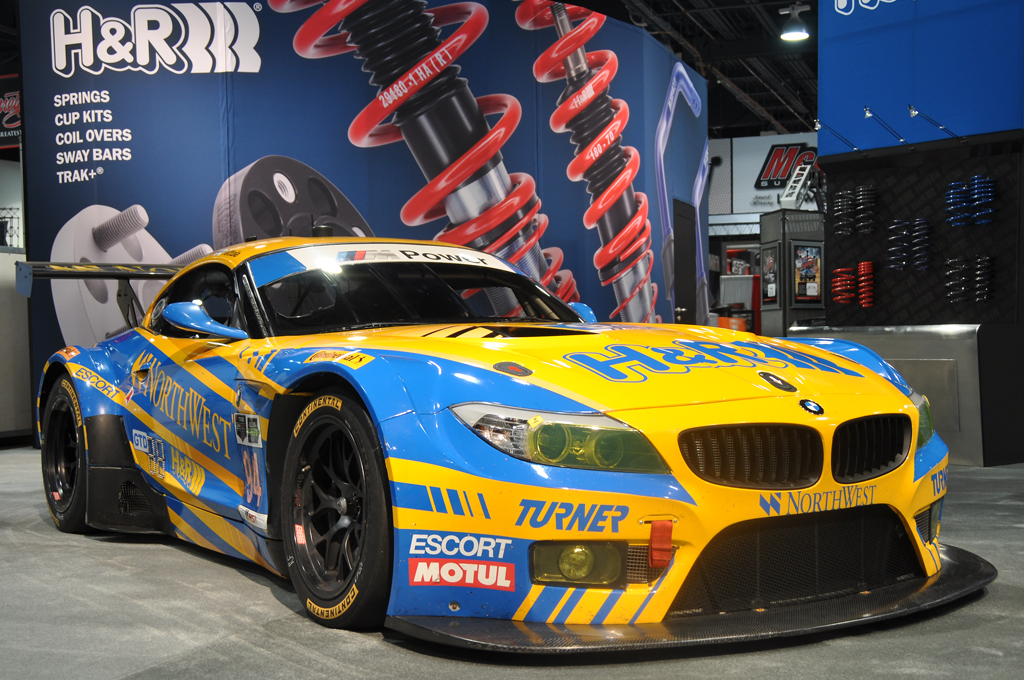 The GTD Turner Motorsport BMW Z4 GTD won its class championship on its debut year competition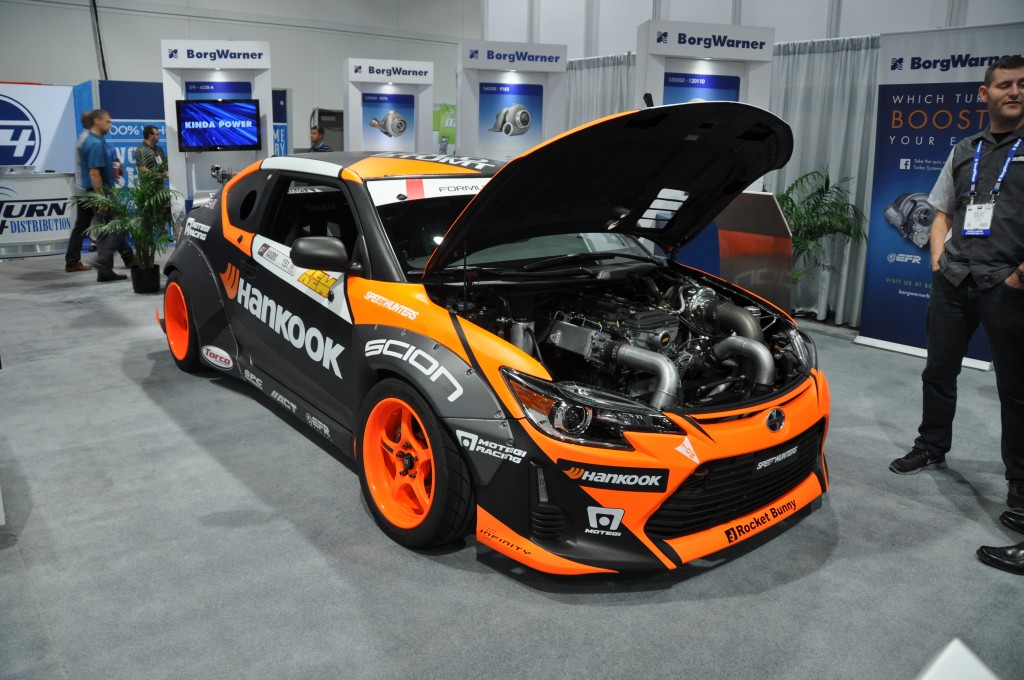 .
Formula Drift runner up, Fredric Aasbo also has  his Scion tC on show in its striking Fluorescent Orange, just the sort of hue which works well in Formula Drift and a show stand.