I have partnered with top car builder, Keith Charvonia again for this year's SEMA Show with his Toyota LandCruiser FJ60 project 'Trailhunter'.
We had previously worked together on the Scion Tuner Challenge winning Scion FR-S build a couple of years ago.
Keith is simply an awesome car builder who does much of the work himself. He has appeared on Jay Leno's Garage with the Scion and his unique Kaiser Manhattan.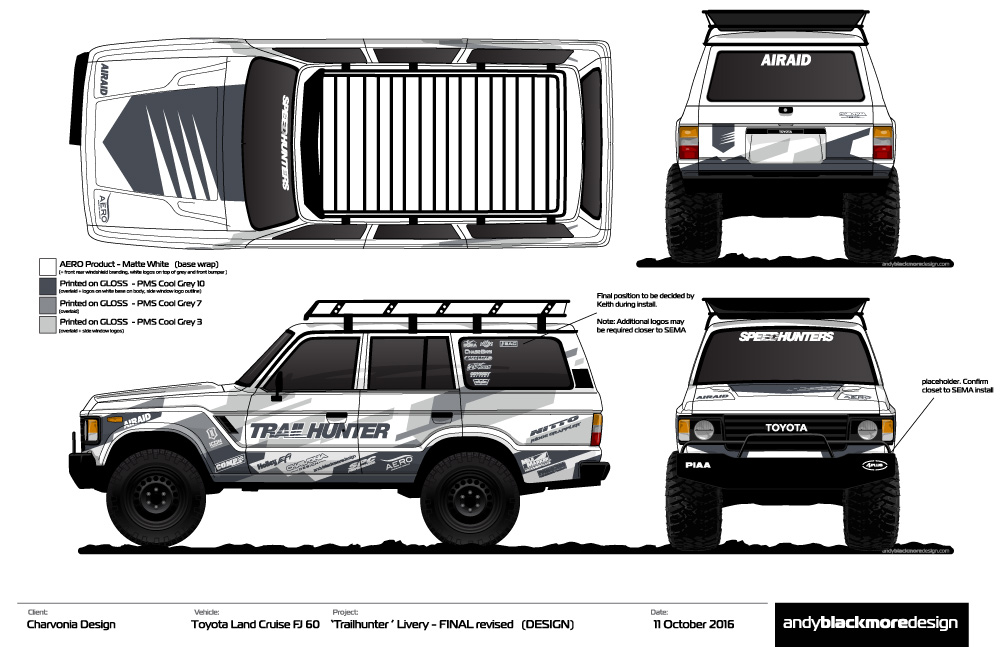 More on the build in a few weeks, but special thanks to my existing clients, AERO and Safecraft Safety Equipment who didn't hesitate to come on board when I asked them.